UFINET participated, once again, in the renowned LAWC – ASIET event celebrated on November 15 and 16 in the city of Buenos Aires, Argentina. This important congress was attended by 400+ people from 150+ companies and 34+ countries.
LAWC (Latin America Wholesale Congress) joins ASIET (Asociación Interamericana de Empresas de Telecomunicaciones / Inter-American Telecommunication Association – formed by public and private sector companies-) every year in Argentina to organize one of the most important events in the South American region. Every November, members from all areas of the telecommunications wholesale industry participate, including Tier 1, 2 and 3 operators, mobile / wireless operators, ISP, VoIP providers and voice, data, satellite, submarine and line markets technology partners. fixed. During the LAWC, attendees are encouraged to create a public-private dialogue promoting the industry's growth and supporting the exchange of knowledge and good practices, therefore ensuring the common interests of the industry.
With this event, UFINET takes another important step towards its strong positioning in South America.
For more information visit: https://www.wholesalecongress.com/lawc-latin-america-wholesale-congress/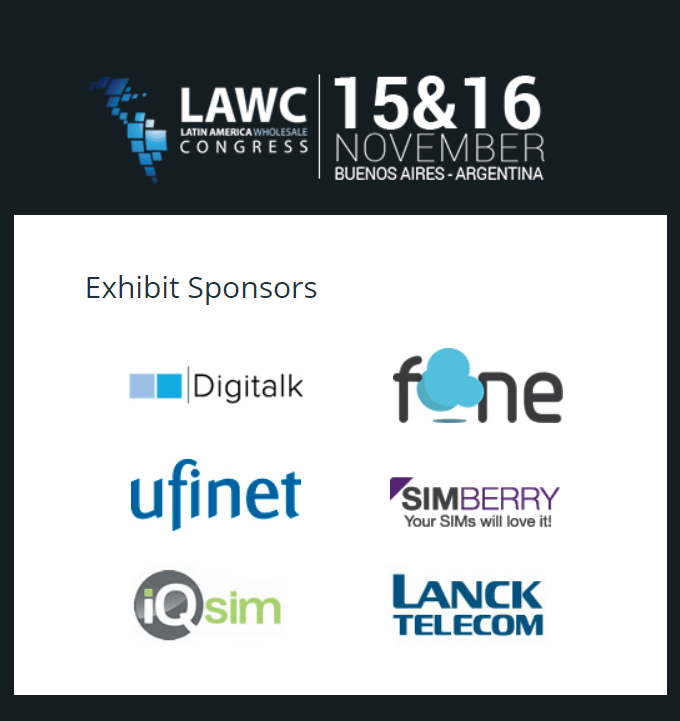 Esta entrada también está disponible en: Español (Spanish) Português (Portuguese (Brazil))