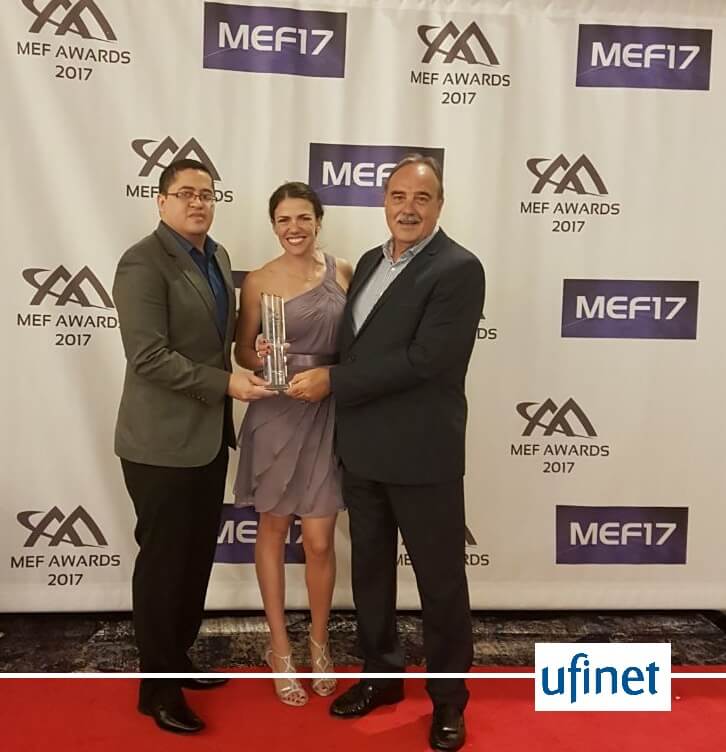 MEF17 awarded UFINET for Best Wholesale Service Provider of the Year – CALA
The MEF 2017 Awards program recognizes service, application, technology, and professional excellence in the global Third Network community committed to delivering innovative solutions that are optimized for the digital economy and the hyper-connected world.
The prestigious Awards program, now in its 12th year, is the largest in the world focused on high-performance Carrier Ethernet services and emerging Third Network services powered by LSO (Lifecycle Service Orchestration), NFV, SDN, and CE 2.0 networking technologies. The most advanced services typically provide an on-demand experience with user-directed control over service capabilities and are delivered over more automated, virtualized, and interconnected networks.
For more information please visit: https://www.mef.net/2017_MEF_Awards 
Esta entrada también está disponible en: Español (Spanish) Português (Portuguese (Brazil))