We possess a large network deployment of more than 56,500km of fiber optic in 20 countries on two continents. In Europe, the fiber network covers all Spain, with significant capillarity in major cities, and connectivity with France and Portugal. In LATAM, the extension of the network begins on the southern border of Mexico in the city of Tapachula, and the western Belize border, and runs all the way down through Guatemala, El Salvador, Honduras, Nicaragua, Costa Rica, Panama (all of them interconnected by multiple fiber rings) as well as Colombia, Ecuador, Perú and Paraguay. In all countries, UFINET combines national and international network for long-distance transportation with significant coverage in metropolitan areas (local loop).
---
Spain Network
In Europe, Spain has a network of 14,300+ kilometers of optical fiber deployed with significant capillarity in major metropolitan areas.
Zoom Map
Fiber to the Home Spain
TELECOM UFINET FTTH deployments will make the unfold of FTTH networks in singular neutral population entities of La Bañeza, and Bembibre Toro (Castilla y Leon), and Requena, La Nucia, Banyeres de Mariola and Calp (Valencia). Initial contemplated deployments in these populations will cover around 25,000 households. These projects will be financed by the Ministry of Industry, Energy and Tourism of Spain in the Extension Program of Next Generation's Broadband (ADE-NGN) and the European Union through the European Regional Development Fund (ERDF), with TSI-061000-2015-111 numbers and TSI-061000-2015-113 record.
FTTH wholesale offer available in Requena, La Nucía, Calpe and Toro. You can ask for a quote in the "Contact" area in our website.
---
Latam Network
LATAM's network has 42,100+ kilometers of optical fiber deployed with significant capillarity in major cities.
Zoom Map
MEF Membership
MEF, as the defining body for Carrier Ethernet, is a global industry alliance comprising more than 220 organizations including telecommunications service providers, cable MSOs, network equipment/software manufacturers, semiconductors vendors and testing organizations. The MEF's mission is to accelerate the worldwide adoption of Carrier-class Ethernet networks and services. UFINET is a proud member of this alliance. 
We have a major metro network coverage in the most important cities in Spain and LATAM. We have more than 28,300 buildings connected, more than 125,000 buildings feasible to connect and more than 2,600 populations connected, all of them through fiber-optic with end to end connections, which makes our network one of the best.
Spain
We have great fiber optic capillarity in major cities of Spain, including Madrid, Barcelona, La Coruna, Sevilla, Segovia, Ciudad Real, to name a few.
Guatemala
The metropolitan fiber optic network covers many kilometers in Guatemala City, Xela (Quetzaltenango), Escuintla, Huehuetenango, Coban, Santa Cruz del Quiche among others, with presence in the 22 departmental capitals.
El Salvador
In El Salvador, our fiber optic network includes, among others, the cities of San Salvador, San Miguel, Santa Ana and Soyapango.
Honduras
Tegucigalpa, San Pedro Sula, Danlí or Puerto Cortés are some of the cities that contain the fastest deployment of metropolitan fiber optic.
Nicaragua
We have a metropolitan network deployed in all major cities of Nicaragua, such as: Managua, Matagalpa, Chinandega, Jinotega, Leon and Masaya, among others.
Costa Rica
In Costa Rica, our metropolitan fiber optic network has an impressive coverage in the GAM (San José, Alajuela, Heredia, Cartago) and some of the rural areas of the country, including connectivity with all the main submarine cables (at Puerto Limon, Esterillos).
Panamá
We have spectacular fiber optic capillarity in the main cities of Panama, such as Panama City, David, Colón, Penonomé, Santiago or Chorrera, among many others.
Colombia
The metropolitan fiber optic network in Colombia covers many kilometers in Bogota, Barranquilla, Cali, Medellin, Cartagena, Bucaramanga, Valledupar, Monteria, Santa Marta, Sincelejo and Rio Hacha, among others.
Ecuador
We have a metropolitan network deployed in all major cities of Ecuador, such as: Guayaquil, Quito, Cuenca, Ibarra and Tulcán.
Perú
In Perú, our metropolitan fiber optic network has an important coverage with rings of protection in the country's most important city: Lima.
Paraguay
We have spectacular fiber optic capillarity in the main cities of Paraguay, such as Gran Asuncion, Encarnación, Ciudad del Este, Pedro Juan Caballero and Salto del Guairá, among many others.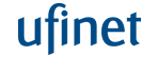 We have four satellite HUB's (ViaSat and Hughes) located in Panama and Spain; and more than 3,700 satellite remotes in Europe, America, Africa, Asia, Oceania, Middle/near West (under roaming agreements).
Eutelsat 113 West A / Ku band
In need of a quote? Sign up here!
At UFINET we know that your business needs are different from others. We customize each quote, and provide the solutions that suit you best. Request your quote today!